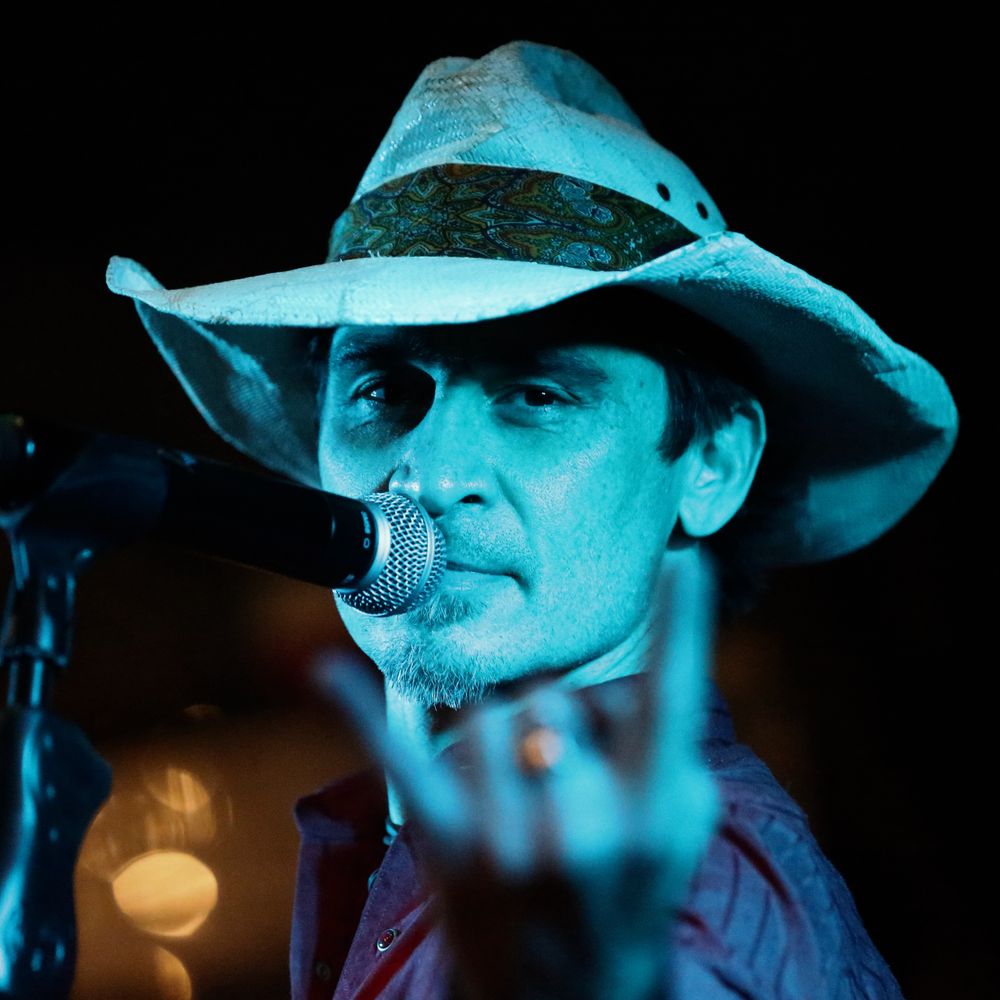 Austin based singer songwriter Dean Seltzer and his crew bring their high octane brand of Texas tunes around the state on the unique Texas Music Scene week after week with high energy live shows and great original tunes.  If you're impressed by name dropping - they've done shows with folks such as Dwight Yokam, Aaron Tippin, Molly Hatchet, Bad Company, Jimmy Vaughn, Charlie Daniels, David Allen Coe, Billy Joe Shaver, Pat, Cory, Roger, Reckless, Cross, JJ Walker..... you get the idea yet?  Biggest crowd ever performed in front of - 56,000.  Smallest crowd (at a public establishment - 2 (not counting Dean's dog.)  The shtick - "high energy redneck rock n roll."  Turn it up, throw back a few, get loud and party - that is what this band is about.
"Dean Seltzer & The Redneck Mothers Rhymes With "A Good Time". Obviously that isn't true in the literal sense, but when you go out to watch a Dean Seltzer & The Redneck Mothers ("DSRM") show… you will have a good time. Well actually, in my experiences at the shows, everyone has had a GREAT time. I asked a few in the crowd about it… and got these responses:
"Dean Seltzer & The Redneck Mothers make you feel like the party is going to blow the roof off the place and you want to be a part of it!" (Lonnie F.)

"

The band makes you feel like family. I come to as many shows as I can and just love them! There is some amazing talent onstage and they are sweethearts." (Wanda M.)

"The band puts on such a high energy performance ~ you feel energized! Going to a DSRM show is like going to a party! I can't wait to see this band 'blow up'!" (Pam F.)

 "I enjoy the energy. DSRM are very passionate about their music. The songs are down to Earth and catchy. I think they will."
— Rhonda Meredith ~ livenloudmagazine.com
"

He's everything you might expect from a fifth generation Texan: A great passion & love for his craft; an adventerous spirit; and a risk-taking mentality that serves him well as he navigates the musical landscape...fresh from a series of well recieved shows in France...Country music fans over there embrace the music in the same die-hard way, I mean they love it to the bone...Obviously Dean doesn't do anything half way. He's the same when it comes to music...Seltzer figures if you want something go out and get it. He places great importance in taking that risk... "
— Best In Texas